Are you listing your house for sale soon?  Preparing it for market is critical to a successful sale.  For many sellers the most difficult part of selling your home is beginning to think of it as not yours anymore. The way you live in your house and the way you present it to sell are two entirely different things.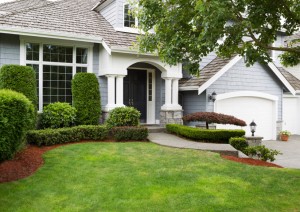 When you decide to market your house for sale you need to think of it as "merchandising" a product for sale.  Making the emotional transition from thinking of it as your "home" to "a house" for sale can be difficult.  This is where the services of a professional stager can really help you make the transition.  So what is staging? The easiest way to understand home staging is to know what it isn't – staging is not decorating.  It is not a critique of your personal style or taste — everyone has a different decorating style.
Home staging simply means highlighting the features of your home to appeal to the broadest possible number of potential buyers.  It is guiding the eyes of buyers immediately when they enter the house to the things you want them to see, and away from things you would rather not focus on.  In showing your house for sale, well-maintained, clutter-free, sparkling clean and odor-free is critical.
Staging is not about "spending money," although sometimes it is necessary if a house is dated, it is about creating an "atmosphere" in each room that makes buyers want to come in and make it their own.  You may love the floral wallpaper you installed ten years ago, and the red paint in the dining room, but at least 50% of buyers will not. Knowing what to change and why will not only save you time, but will save you money.  Busy wallpaper, dingy paint and dated carpet will not be appealing to buyers.  Buyers today are more discriminating than ever – they lead busy lives and want to do minimal work.  They want "move-in-ready" properties. Making necessary changes and updates before marketing the house will be reflected not only in how it "shows" compared to others on the market, it will directly impact the length of time it stays on the market, and the final sale price.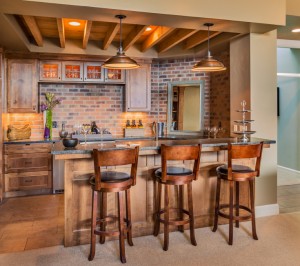 Why should you care about staging?
• Potential buyers decide within minutes of walking into a house if they can see themselves living there, or not
• Properly staged homes sell in shorter time frames, and for more money than those that are not staged
• Staging gives you an "edge" over competitive homes on the market
• Any incremental costs of staging your home (painting, cleaning, removing wallpaper, etc.) will be less than the first price reduction you may have to make if it does not sell initially.