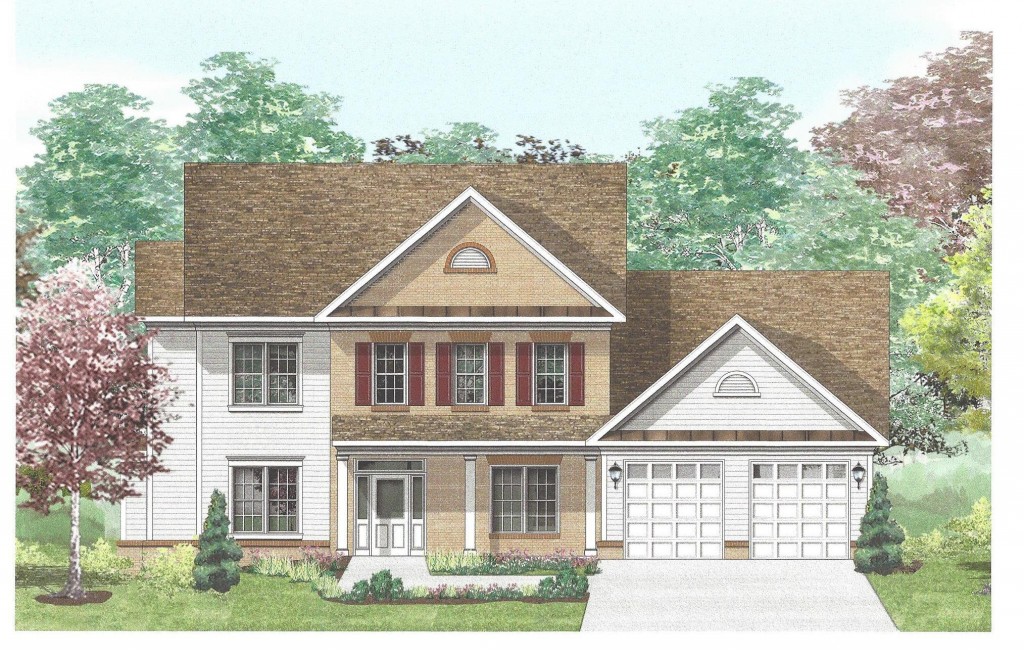 Looking for a new single family home in Springfield? Buyers will soon have an opportunity to purchase a beautiful new open floor plan home with over 5,000 square feet of finished living space on three levels.  This home has all the "bells and whistles" new home buyers are looking for, quality finishes, three finished levels, five bedrooms (three upstairs, one on the main level, and one on the lower level), four full bathrooms, and an amazing finished lower level with a 43×17 recreation room, bedroom, full bath, and a media room already finished and wired, just waiting for the big screen and popcorn! And, best of all, there are no "add on" costs for the upgrades; they are all included in the $885,000 sale price. Located just off Fairfax County Parkway close to Greenspring Village, this is the 6th single family house to be completed in Spring Village Estates since 2010.
What is unique about this home is that it is being built by Fairfax County Public Schools (FCPS) residential construction program for high school students.  The program, runs in partnership with the Foundation for Applied Technical Education, Inc. (FATE), provides future builders, contractors, electricians, plumbers, masons, architects, and construction managers with on-site classroom instruction developed from industry wide standards, as well as the opportunity to apply this knowledge in the construction of the actual house.   Students are learning the latest building techniques and practices through a curriculum developed by the National Association of Home Builders, and the homes are subject to the same industry standards as all residential homes built in Northern Virginia. See www.fatefacts.org for more information about this program.
Open to Fairfax County High School students, and supervised by full time construction superintendant instructor Marcial Rubio, this amazing program teaches not only building skills, students also learn invaluable leadership, teamwork and life skills.  The program is self-funding, so the sale of each house funds the next home to be built.  The FATE Program also awards five scholarships each year to students participating in the program.
Integrity Real Estate Group is proud and honored to list and sell this new home as well as the previous five homes in Spring Village Estates.  This new home will be available for sale within the next few weeks. For additional information please contact Greg or Connie Stiger at Integrity Real Estate Group- 703-778-2610, or e mail conniestiger@gowithintegrity.com.