At Integrity Real Estate Group, we are very honest with our clients about critically important factors that will influence the success and timing of their home sale, such as preparing the home properly, pricing strategies that produce the best results, and great photographs for online marketing. Some of the best strategies that our agents employ have been crafted from years of experience in learning what works best. We strive to put our clients in the best possible position to succeed from the day their home is introduced to the market.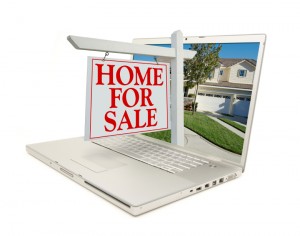 These things are all very important to a positive outcome, but what if many potential buyers never even have the chance to consider your home because of a DATA entry error?  How can a simple data input error kill your sale?  We see these errors in the MLS System every day.
Consider this example. As the baby boomers age, Rambler style homes (one level, with or without a basement) are fast becoming popular again. We see many homes that are "ramblers," and that offer one level living, input as a different style of home. In past weeks we have seen Ramblers incorrectly listed as "other," "bi-level," "colonial," or "craftsman" style homes.  When a buyer tells their agent they want "to live on one level," it is likely that their buyer's agent will search for ramblers or ranchers when they search. The MLS information is also fed out to internet search sites, and the error is compounded if out of town buyers who might have searched for "one level living homes" miss it for this reason. Mislabeled homes frequently DO NOT GET SHOWN TO POTENTIAL BUYERS.
What other common DATA errors do we see that are incredibly important to the sellers success?
Schools: The listing of schools is a "voluntary data input" for the listing agent, but buyers who want a particular school pyramid will search by school, believing that they will see all of the options in that school area. If the agent fails to input schools, they have eliminated another potential buyer.
Room sizes:  It is frustrating when the agent does not provide basic room sizes. How does a buyer know if their family and furniture will fit if there are no room sizes? Garage and Number of Spaces: The input screen for garage on the MLS interface is a little tricky. It is easy to not get this right. But, it is critically important to check that it IS right before finalizing the listing. In our experience, if people want a two car garage, they are not going to even want to look at houses without a garage in their search parameters.
Unfortunately, these are very common errors in listings. Newer agents do not usually get training on the nuances of data entry, and some agents are just "too busy" for these details. As a seller you are probably selling your most valuable asset – make sure you work with an agent who understands this and has the attention to detail needed to insure information is correct.
Nobody is perfect, we all make mistakes. But when you list your home, check these data factors after the listing appears and call your agent if you have questions. Give your agent flexibility on things like comments, but the data should be correct. Please be aware that some 3rd party sites such as Zillow and Trulia display data differently than our MLS. For instance, on some 3rd party sites, a home with three full and one half baths may appear as four baths. Your agent has no control over that.
If you are considering selling your Northern Virginia home, ask an Integrity agent to give you a no pressure, honest evaluation of your selling options. We will tell you the truth about the good, and not so good features of your home, provide valuable advice and resources on preparation, and advise you on a realistic fact- based pricing strategy. We don't just tell you "what you want to hear" to get your listing, we tell you "what you need to know" to get it sold.