If you haven't sold a home in Northern Virginia for a long time you need to understand that the residential real estate sales process has changed dramatically! Gone are the days when you could sell it by hiring any local agent who would put a sign in your yard and list it in the local MLS. So what happened?
Buyers now have direct access to real estate listings online, and that is how they begin their home search. They use their phones, I-pads, and laptops in real time to browse neighborhoods for the home they want.   They are more demanding than ever.  They live in an "HGTV world," where homes are either move-in-ready, or "fixer-uppers." They lead busy lives. They want to search listings online and then work with a local buyer-agent to negotiate for their dream home. The market has shifted from an agent-driven process to a consumer-driven process.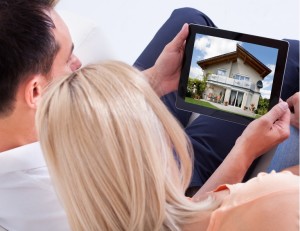 What's your home really worth?  You may think you have a fairly good idea.  You have probably gone online to sites that give estimates.  You know what your neighbor's house down the street sold for six months ago. Remember this; online site estimates are probably not accurate. They base their information on averages, not your specific house. What your neighbor's house sold for is based on the specifics of that house, and neighborhood gossip is usually wrong.
Your home's market value can only be estimated by a competent agent utilizing current and accurate comparable sales.  Market value is not determined by you, your agent, your family, friends, colleagues, or the guy down the street.  It is not the assessed value for tax purposes. Market value is what a current buyer is willing to pay, and what a lender is willing to lend.
Value may change seasonally.  In Northern Virginia, spring and summer months are prime selling seasons with high demand.  Demand is lower in other months and market value may also be lower, and there can be seasonal fluctuations in value.  Determining value is both an art and a science – it should never be decided by the "no-strategy methodology" of "let's just list it at this price and see what happens."   And remember this, even when you have a ratified contract on your house it still must officially "appraise" before the buyer's lender gives approval for settlement.  Make sure your agent is a pricing expert.  If it isn't priced right from the start, it will sit on the market and eventually sell for less than what it could have if it was priced appropriately.
So what does all this mean for sellers? One thing is certain, when you are thinking of selling your home, everyone you know will have an opinion.  Listen to them politely, because they may just know of a well-qualified agent who can successfully get your house sold. Don't make any rash decisions. Do your own homework before you make a decision so you can find a qualified listing agent who will develop a marketing strategy specific to your house and designed to reach today's buyers.
• Ask the right questions, and know what they are before you interview a listing agent
• Never feel pressured or "flattered" by agents who will tell you everything you want to hear just to get your business
• Don't rely on online "value estimation"
• Take the emotionalism out of the process- when you decide to sell it becomes a business decision
• Make sure you have expert guidance in preparing your home for market so it appeals to the broadest possible number of buyers
• Make sure you have professional photographs for online marketing – it's critical to getting it sold. Over 90% of buyers today begin their home search online and then work with a buyer-agent to help them secure the property they want.  This requires new marketing strategies to reach potential buyers
• Remember that buyers are more demanding than ever.  They live in an "HGTV" world, where they see, want, and expect the best, so it is critical that homes for sale be properly prepared and staged to reach buyers. If a home is not represented well online they will make assumptions that may or may not be true, and may dismiss it as a potential candidate before even seeing it