Today there are online lenders willing to give you "immediate" loan approval and "rebates" for your loyalty that sound good on the surface. There are "brokered loans" where you think you are "pre-approved," when in reality the loan has not been approved by investors or underwriters. All of this free "information" is enticing, but when it comes to your financial future, who you trust is critical to your success.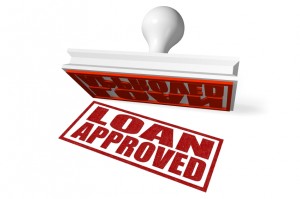 As a buyer, finding the best possible rate determines your monthly cash flow and directly impacts your quality of life. Finding the right credible lender and rate also puts you in a strong position when competing with other buyers for a property (often the case in Northern Virginia). When you work with an Integrity Buyer Agent their focus is on one thing – finding the right property for you at the best possible rate. Here's our experienced advice about getting the best rates:
Know your credit score. Make sure it's accurate.  If it is low or has incorrect or resolved issues, work to change it before you apply for a mortgage loan. The highest credit scores get the best rates from lenders.
Don't allow yourself to be mislead by great web sites offering "instant approvals" and the best rates.  Some internet lenders may have good rates, but when it comes to buying locally, only approval from a major direct-lender will put you in a position of power when buying, especially in a situation where there is competition for the house you want. Reputable, respected lender approvals are always given more weight in contract negotiations.
 Shop for Rates!  Don't let your "loyalty" to an "affinity" group or a company you already have a relationship with mislead you into thinking they will give you the best rate. They are counting on your "loyalty" to them to make a profit on the deal. Yes, it may be more comfortable to talk to them initially rather than a new potential lender who doesn't know you.  You may be offered "good" rates, "rebates," and a referral to their buyer-agent. We have every respect for these groups.  They are excellent at their "core businesses," and may give you great service in that realm, but when it comes to mortgage lending make sure you shop around.  You may be paying long-term for the "rebates" with higher rates, and their agent referral program may result in a relatively inexperienced or "part-time" agent.
 For military buyers, don't forget about your VA Benefits. We work with military buyers all the time, and we know lenders who understand all the nuances of buying VA, and some will pay part, or sometimes all of your closing costs!
Don't make major purchases on credit, or change jobs before you go to settlement.  Many buyers, especially first-time buyers, are excited about their home purchase and rush to buy new furniture.  Or they think that with their mortgage loan approved they can buy that new car they've been wanting.  WAIT!  A few days before settlement, most lenders run additional credit checks to insure that their risk is the same as when your loan was approved.  If your financial situation has changed, they may not proceed with settlement.  If something changes in your job situation, notify your buyer agent and your lender immediately, and don't voluntarily change jobs until after settlement.