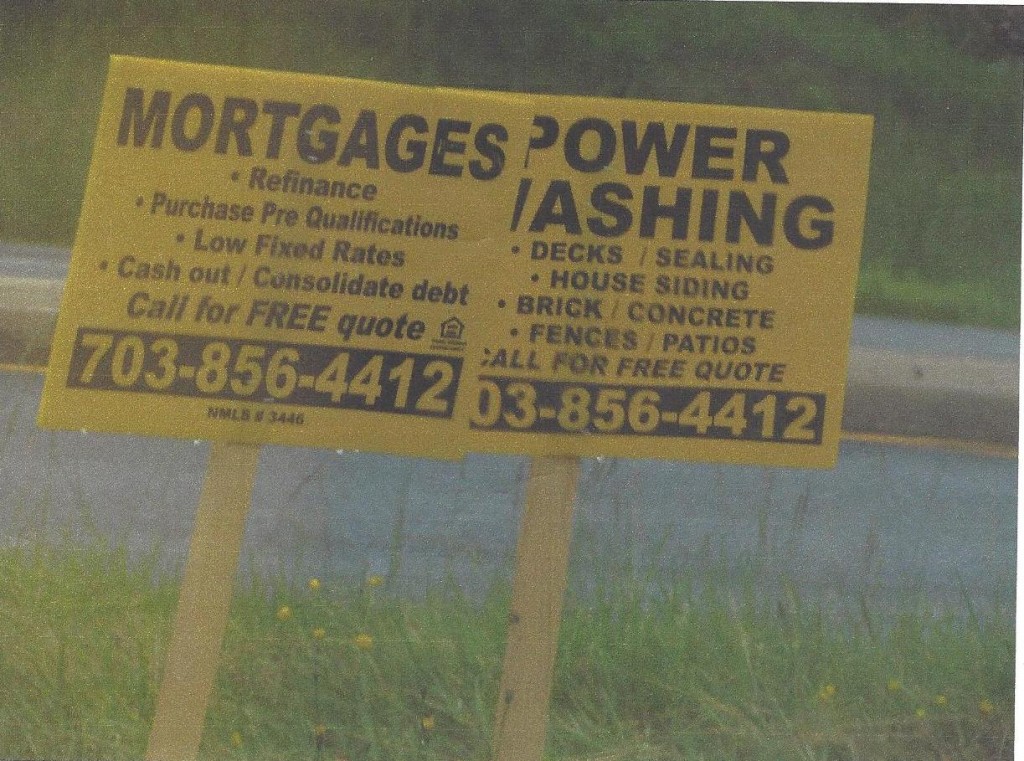 Sign recently seen on Fairfax County Parkway
When your mortgage person and your power washer have the same phone number, that might not be a good thing!
It reminds me of the Realtors that we run into who are not "all in" on a Real Estate career. It is hard to offer excellence when you are not focused.
Contact us if you need a reference for an excellent full time Mortgage Professional.